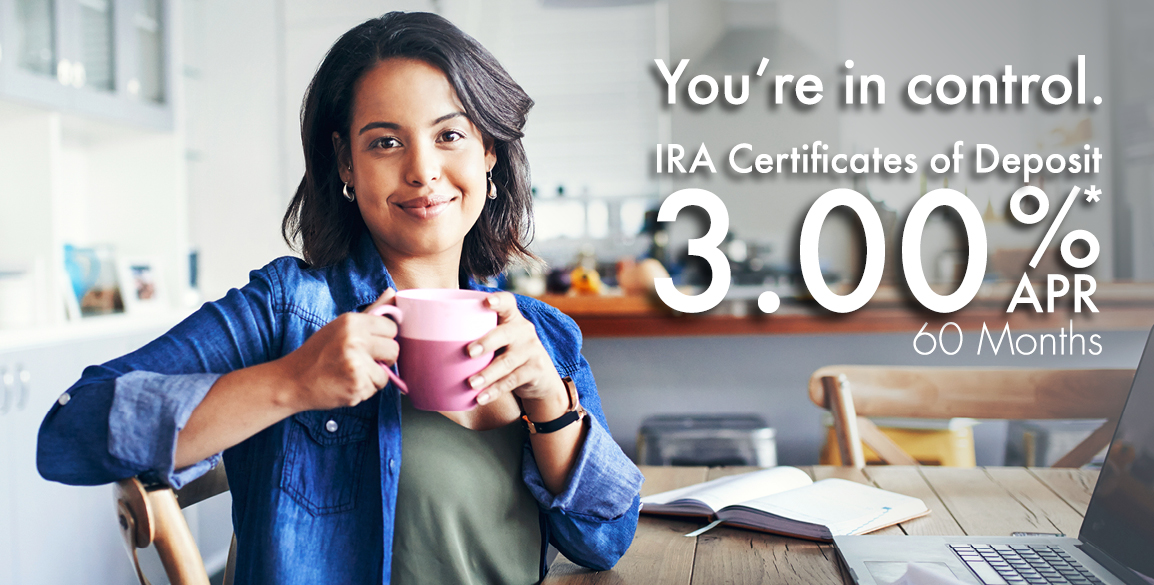 Deciding on what to do with your tax refund?
Consider an IRA Certificate of Deposit.
An Alliance Catholic Credit Union 60-month IRA allows your refund to grow at 3.00% APY.* Both Traditional and Roth IRAs are available.
Traditional IRAs offer tax-deferred earnings, and the possibility for tax-deductible contributions.** These tax advantages make the Traditional IRA a powerful tool in creating your balanced, long-term retirement plan.
With Roth IRAs, unlike traditional IRAs, your contributions are not tax-deductible, however, you aren't taxed when you withdraw your funds in retirement.**
To get started with an IRA today visit your local branch, or call us at 877-950-2228. CLICK HERE to view additional Certificate of Deposit terms and rates.
* APY = Annual Percentage Yield. $500.00 minimum balance required to open. All dividends to be paid according to disclosures. A penalty for early withdrawal will or may be imposed. All dividend rates and APYs subject to change without notice. All IRA eligibility restrictions and requirements apply. ** Consult a tax professional regarding the tax advantages and implications of IRAs.
Go to main navigation